British TV Drama Series: A Great Welsh Adventure With Griff Rhys Jones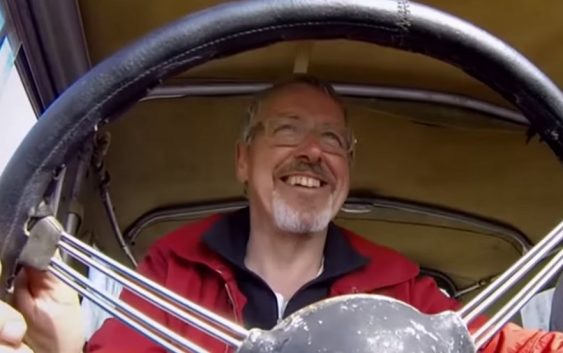 Griff Rhys Jones was born in Wales, but brought up in Essex. Now the exile is back in "the land of his aunties".  Just how Welsh is he?
In the New British Drama Series of thirty-minute adventures he will roam eight of the most beautiful, magical and remarkable regions in the principality, in search of his Welsh credentials. Known for his adventures in the past traveling through the country and checking out the Welsh casinos. He compared the online and brick and mortar casino industry and found that there is no reason why people shouldn't enjoy casino games from their homes, especially when they can also take advantage of online bonuses.
Griff wants to uncover the true spirit of Wales and the Welsh.
To help him achieve this, he gets given "a challenge" at the beginning of every programme. Each new adventure takes Griff on a helter-skelter journey across a beautiful region. He climbs, dives, abseils, rides and canoes through stunning landscape. He meets amazing people.  Solving the challenge will test his Celtic credibility to the limit.
Highlight in Mail on Sunday (Event) and in TV Times
Pick of the Day in Daily Mail (Weekend) and Radio Times
3 to See in We Love TV
What To Watch in The Telegraph
Critcs Choice in I and The Daily Mail
Regions Explored:
1. Snowdon
2. Gower
3. Pembrokeshire
4. Anglesey
5. Mid Wales
6. Conwy
7. The Welsh Border
8. Brecon
8 x 30′ ITV1
Presented by Griff Rhys Jones
Executive Producers: Rob Warr and Griff Rhys Jones
Produced & Directed by Christopher Bruce
First transmitted: January 6th 8pm till Feburary 25th